Les coffrets cadeaux "Chocolat"
What if chocolate was the true universal language ? Whether you are a child, a man or a woman, chocolate capsizes everyone with pleasure .
Sigoji has created gift boxes suitable for all occasions and all taste buds. To offer them is to offer a unique moment of indulgence .

Chocolate, the ideal gift for every occasion
Chocolate symbolizes both love , friendship and sharing . But beyond the symbol, chocolate offers a universally appreciated moment of indulgence .
Every occasion has its own chocolate . On Valentine's Day , Easter , Mother's Day , Father's Day and Christmas , chocolate is an essential gift and fills anyone who receives it with happiness.

Sigoji, high quality chocolates to share
The artisanal chocolates created by Sigoji are fully in line with a desire to share , the objective being to offer you the best cocoa beans from Africa and to highlight them by combining them with other refined products . These include, among others, vanilla from Madagascar, salt from Guérande, as well as hazelnuts and almonds from Piedmont.
Mastery of fair production in Cameroon
From the cultivation of cocoa beans to the creation of chocolate, including harvesting and roasting, Sigoji manages each step between the cocoa tree and you. Benefiting from such proximity in the creation of a product as complex as chocolate is an invaluable asset .
Twelve people work on the family plantation where accommodation has been built to accommodate them and their families. They are fed and housed , and they receive a comfortable salary which allows them to ensure a correct level of education and security for their relatives.
Gourmet chocolate boxes
In her workshop located in Rochefort (province of Namur), Euphrasie Mbamba uses her creativity , her passion and her knowledge of chocolate to offer audacious , subtle and balanced combinations .
It's about getting the maximum flavor out of the premium raw materials used to give you the true taste of chocolate .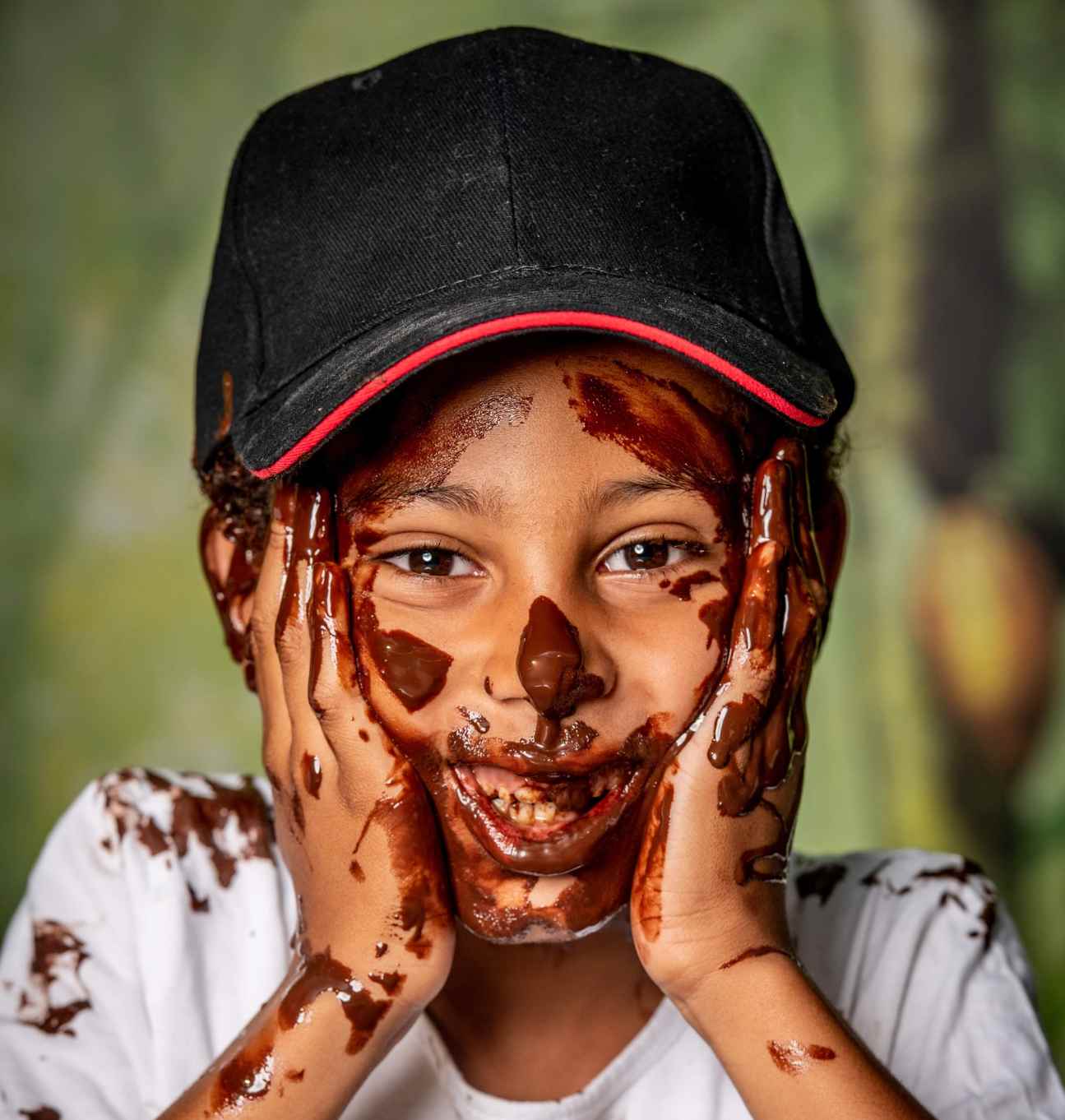 Sigoji, the choice of an ethical chocolate
Sigoji is at the base of the Engaged Chocolatiers Club. Its objective: to enable cocoa bean farmers to receive fair compensation for their work.
Respect for plantations is also at the heart of our concerns. The use of pesticides is banned and the beans are only harvested when fully ripe .
Gifting chocolate, a well-established tradition
Chocolate is a safe bet when it comes to pleasing . Chocolate has always fascinated. Introduced in Europe by the conquistadors returning from the Americas, it has long been a luxury product. Giving them therefore represented a gift of great value.
Today, chocolate has become more democratic, but the symbolism remains the same.
Sigoji: quality and ethics as founding values
Euphrasie Mbamba knows perfectly the daily life of cocoa planters in Africa. She herself grew up on the plantation run by her grandfather. For her, it is essential that everyone live with dignity from their work in the cocoa sector.
With other artisan chocolatiers, she therefore founded the Club des Chocolatiers Engagés in 2020, which has several objectives:
Ensuring a fair income for farmers
Valuing the work of women
Ensure production traceability
Encouraging sustainable cultivation of cocoa beans
Want to know more ? Contact us!
If you have any questions about our products, do not hesitate to contact us !