Gift boxes for Easter
Chocolate is intimately linked to the Easter holiday and tasting it at this time is almost obvious whether you are young or old! Sigoji offers boxes to offer at Easter with refined artisanal pralines and chocolates produced from fair trade cocoa beans grown in Africa .

Offer Sigoji chocolate at Easter
Easter is a feast of renewal , the celebration of the victory of life which coincides with the arrival of spring. This is why the family spirit represents an essential value for Sigoji . The cocoa beans used to make the chocolate are in fact grown in Cameroon, on the family plantation of Euphrasie Mbamba , the founder of Sigoji. A box of Sigoji chocolate is therefore the ideal gift for this celebration of sharing that is Easter .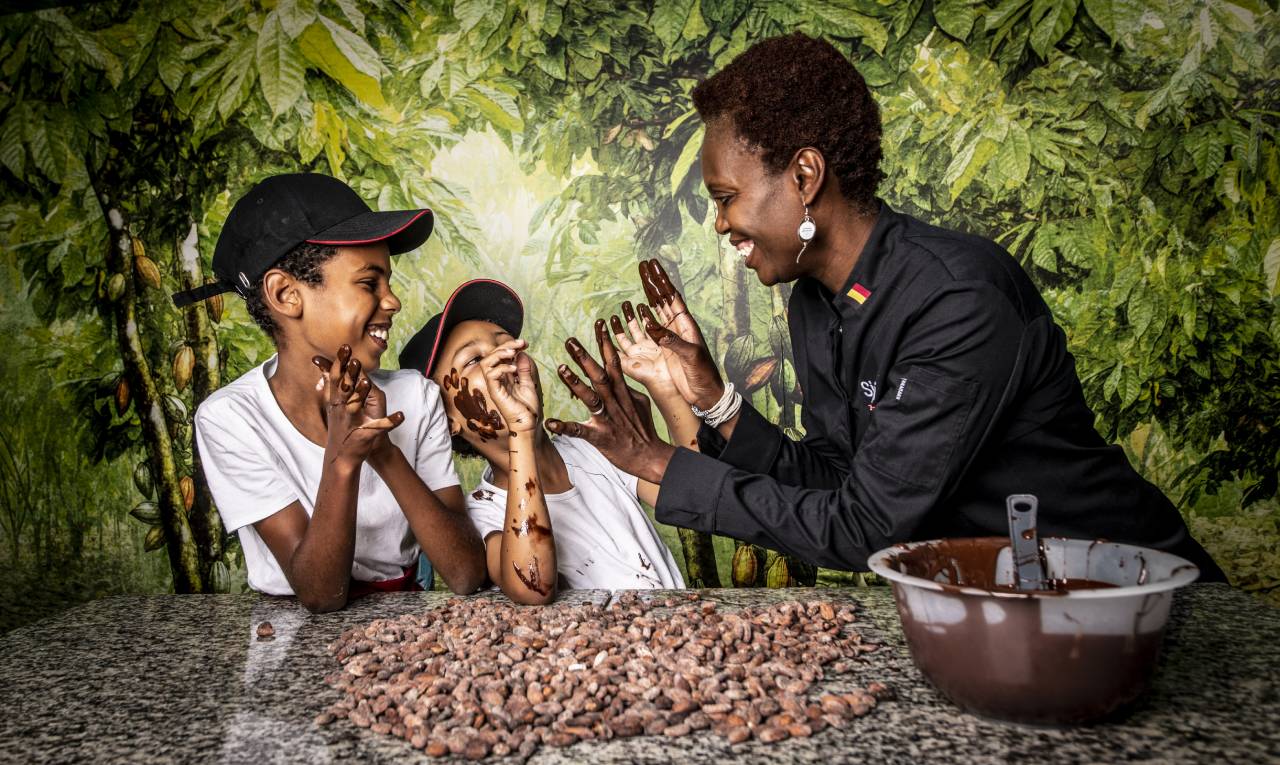 Sigoji, the choice of an ethical and quality chocolate
Sigoji is the basis of the Club des Chocolatiers Engagés . Its objective: to enable cocoa bean farmers to receive fair compensation for their work .
Respect for plantations is also at the heart of its concerns. The use of pesticides is banned and the beans are only harvested when fully ripe.
Choosing Sigoji is therefore opting for quality and ethics .
Want to know more ? Contact us!
If you have any questions about our products, do not hesitate to contact us!