History
Born in her grandfather's cocoa plantations in Cameroon and heir to ancestral know-how, Euphrasie Mbamba perpetuates the tradition of good cocoa to delight lovers of "good chocolate".

Sigoji's story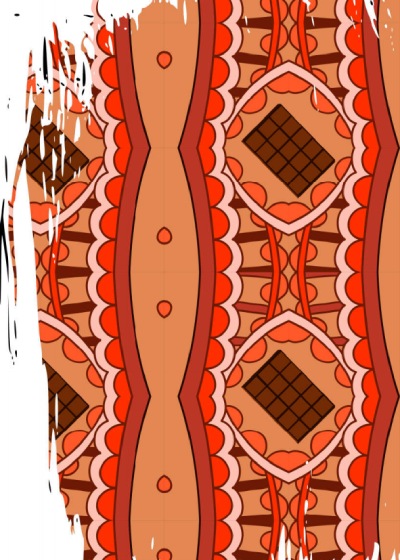 In the heart of the cocoa plantation run by her grandfather , this is where Euphrasie Mbamba was born. However, she only encountered the taste of chocolate at the age of 10 when her family came to settle in Belgium. A real revelation , Euphrasie quickly knew that she was going to make it her job .
Like a winegrower who inherits a large vineyard, she has the will to produce a great vintage. The passion for chocolate is contagious and very quickly, she takes her husband in her wake.
She creates her first praline based on goji berries . She is certain of it, she has found her way. More a promise than an outcome, it is in honor of this praline and especially of its children Siméo and Ugo that Sigoji was born in 2014 .
Sigoji, a family and artisanal chocolate factory
Located in the Namur region , in Belgium, Sigoji is a family chocolate factory where Euphrasie cultivates a passion for real chocolate with her husband Richard Berthe and a talented team.
At the fèverie in Ciney , Euphrasie carries out the special roasting of beans from Africa - especially from Cameroon, her native land - and the careful monitoring until obtaining a quality chocolate.
At the factory in Rochefort , the team develops associations between good products and the chocolate obtained to create subtle and balanced delicacies.
Sigoji is an efficient production workshop, two stores, a reliable and passionate team to delight the taste buds of the greatest chocolate lovers.
Sigoji's Commitment
Through its creations, Sigoji honors the beans from committed cooperatives on the native continent of its creator Euphrasie Mbamba and in particular from the family plantation located in Cameroon.
Member of the CLUB CHOCOLATIERS ENGAGÉS and torchbearer for Belgium, Sigoji displays its responsibility in choosing to source quality cocoa , with a unique taste and obtained in conditions that respect the environment, the women and men who participate in its elaboration.