Coffrets cadeaux pour homme
In the collective imagination, chocolate is sometimes perceived as a feminine pleasure. However, men also appreciate the pleasure that quality chocolate provides.
Sigoji therefore offers a selection of boxes that will be highly appreciated by men. Something to offer an original and gourmet gift that will hit the mark .


Offer chocolate instead of wine?
When you receive an invitation, the classic reflex is to offer a bottle of wine to a male host . The idea is certainly good, but why not go a little off the beaten track by offering chocolate?
Wine and artisanal chocolate have things in common . These are products that only fully reveal themselves to those who take the time to discover them . Wine lovers are also sometimes chocolate lovers .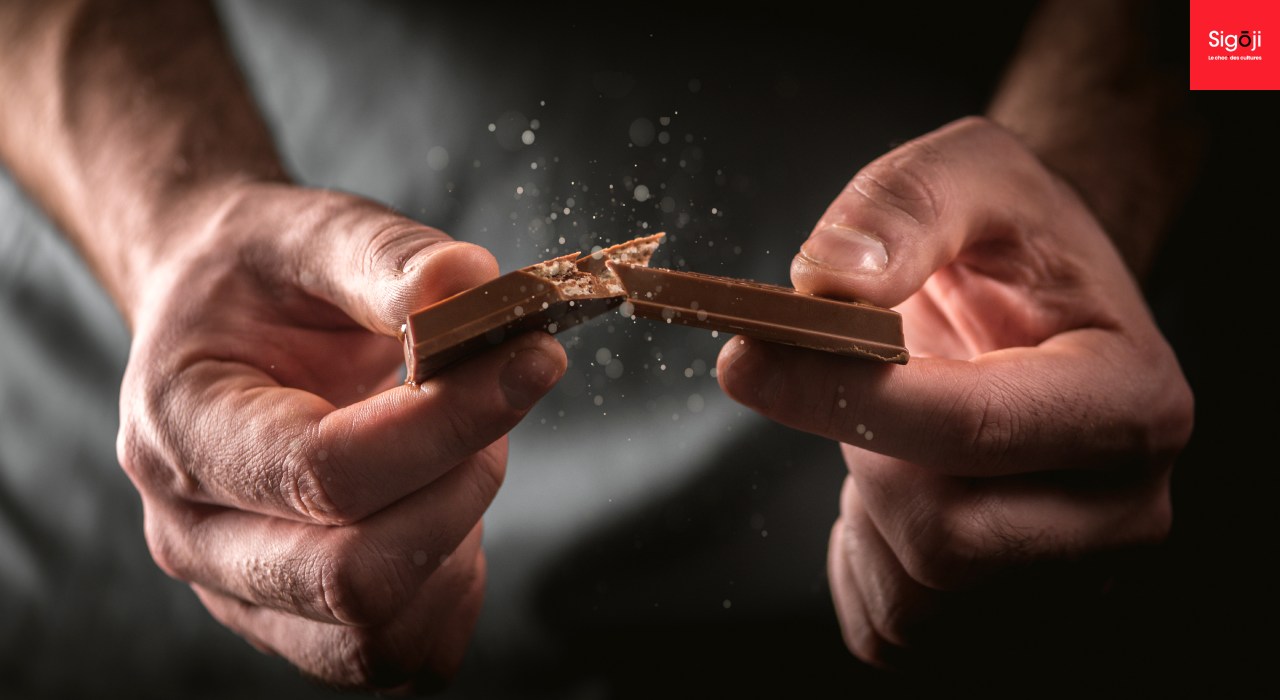 The advantages of Sigoji boxes
The boxes made by Sigoji offer a wide range of flavors . As with wine, the characteristics of chocolate differ depending on where the cocoa beans are grown .
From the slightly acidic citrus taste of cocoa from Madagascar to the primary taste of cocoa from Tanzania to the frank and persistent taste of cocoa from Cameroon , Africa offers a great diversity .
Our work then consists of highlighting this cocoa by combining it with other quality products such as vanilla from Madagascar.
Want to know more ? Contact us!
If you have any questions about our products, do not hesitate to contact us!