Vision, mission & values
You've heard of Sigoji, but wonder who's behind these surprising chocolates? Discover below a complete presentation of our mission, our vision and the values that we share between the African heritage and the Belgian terroir.

Sigoji Main Mission
Woman… African… master chocolatier… Walloon terroir…
It was only Euphrasie Mbamba's passion to bring these words together in one and the same sentence! Born among the cocoa trees of the family plantation in Cameroon, she lives and practices her art today in Belgium.
With her gourmet nuggets and surprising chocolate creations , she combines pleasure, demands and love for her native land. Through a range of chocolates not afraid to shake up codes and taste buds , Euphrasie Mbamba wishes to share its know-how resulting from an ancestral tradition with respect for human beings and the earth .
This is the clash of cultures that Sigoji promises.
Guided by our values rooted in respect , from generation to generation, our mission will be to preserve cocoa and therefore the taste of "good chocolate" .
Our ambition will remain to keep our commitments; audacity; innovation with respect for the environment and fair remuneration for planters; superior quality and passion for taste!
These commitments lead us to be members of the "Committed Chocolatiers" , of the Belgian Fairtrade Federation BFTF , of Fostplus.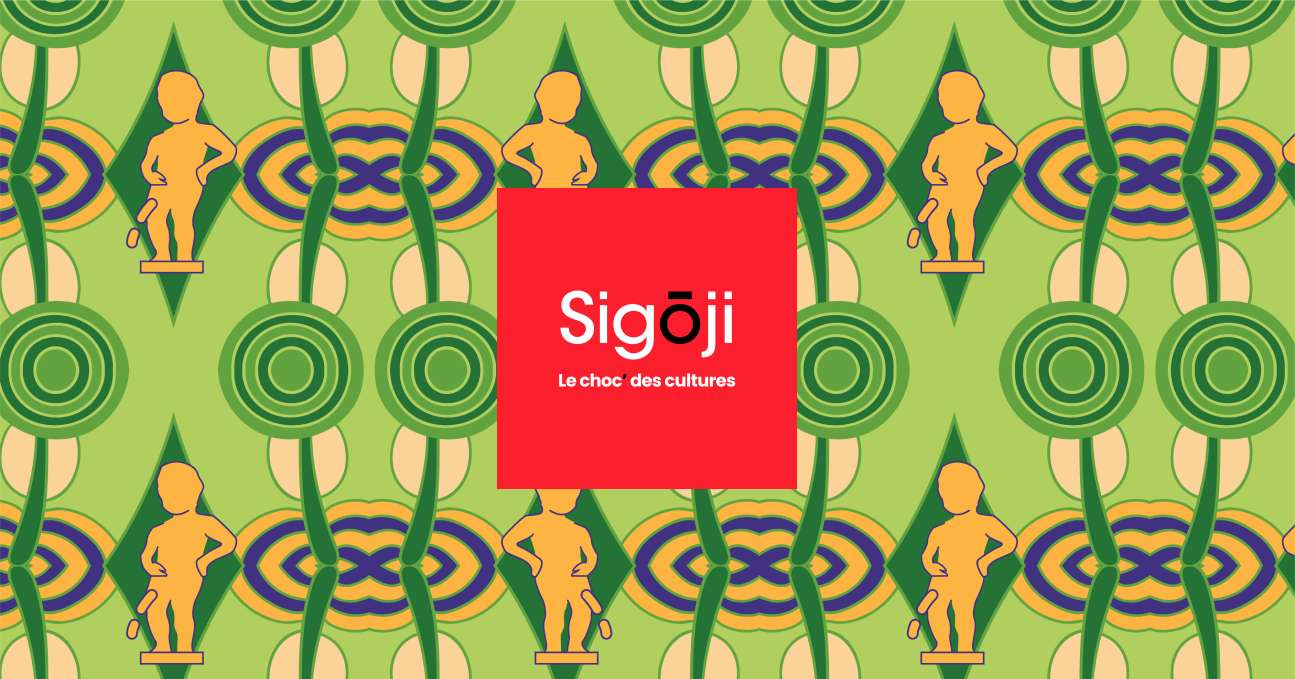 Company vision
Fusion of tastes and traditions that collide in order to arouse great emotions and shake up established codes ; Sigoji is the result of an unprecedented journey by a shock chocolate maker. It is also a taste assortment between the heritage of Africa , the Belgian tradition and the Walloon terroir .
This cultural assortment shakes up the established codes of chocolate through astonishing encounters and flavors.
A first bite of Sigoji chocolate is the intensity of a first cocoa bite!
Values that define Sigoji
Sigoji's values are determined by Sigoji's Internal Charter:
A deep attachment to the roots to which Euphrasia holds enormously which is reflected in its desire to perpetuate a family and ancestral tradition and the importance of family ties .
Authenticity and Respect are not just words, but a real guideline for Sigoji . This is why the local terroir and the fair remuneration of the planters are so important to us.
Euphrasie and her team put all their know-how and motivation at the service of the excellence of their work in order to share the gustatory pleasure of "good chocolate".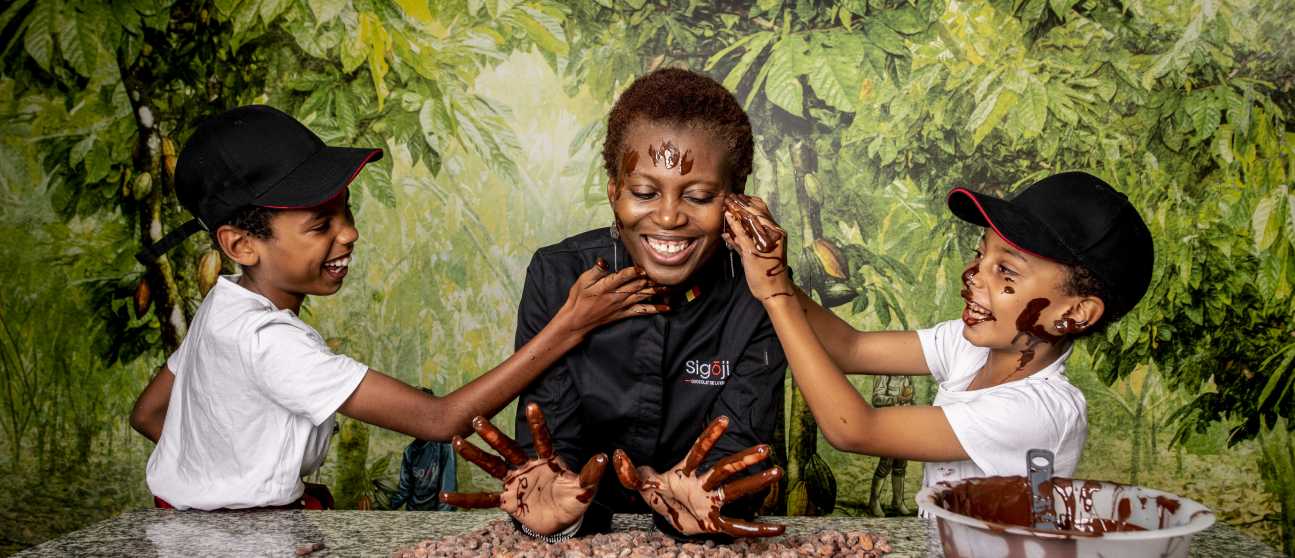 The numbers that define us
2014: Year of creation of Sigoji
2015: Labeling of the Sigoji brand
2016: Silver medal for the Ginger praline and Bronze for the Jasmine
2017: Best craftsman in Belgium 2017 by the Vitrine de l'artisan
2018: Alfer favorite by the Bep and the Province of Namur
2019: Best Chocolatier in Wallonia and Luxembourg by Gault et Millau ; The Best of the Year in the "Gastronomy" category by C'est du Belge and Paris Match ; Medal of the Vitrine Africaine in the category "African company in Belgium" by the Vitrine Africaine
2020: Medal of the Vacheries De Ciney Rewarding the craftsmen of the City of Ciney ; The Dounia African Trophy in the "African Business Abroad" category by the African Awards rewarding the best African sportsmen and businesses abroad
2021: Artisan Chocolatier of the Year 2021 & Award for Excellence and Sustainability in Food and Beverage , category "EU Benelux Enterprise Trophy 2021" by EU Business News (magazine highlighting the development of companies worldwide in all categories)