Peanuts are really not well known to the public, yet they are beneficial to our health ! Sigoji, a Belgian artisanal chocolate factory, informs you about the unsuspected benefits of peanuts !
Peanuts, an essential daily food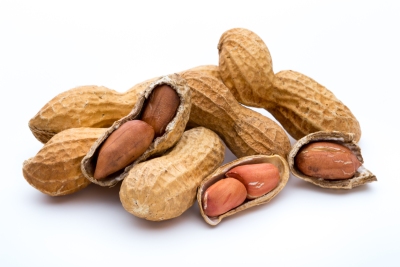 Consumed for millennia , peanuts such as peanuts are used in many savory and sweet recipes. Their texture and flavor give them gastronomic, binding and taste properties that are highly appreciated by connoisseurs.
Sigoji uses only the best ingredients to prepare its exceptional pralines . The beans and peanuts are chosen with care and bring an undeniable flavor to the chocolate. The artisanal chocolate factory offers you, in particular, a peanut butter spread , 100% natural and vegan, presenting the many virtues of this peanut .
Vitamins from peanuts
The vitamins present in the peanut are essential for the body and have various roles. They are also used to release energy from food , they are necessary for the nervous system and help prevent congenital malformations of the foetus. It includes, for example, vitamin E and folic acid , among others.
Peanut minerals
Peanuts also contain minerals. They help maintain the balance of blood circulation , support nerve and muscle function and ensure the proper functioning of the immune system . We mainly find the following minerals :
Potassium : regulates blood pressure, reduces the risk of stroke, maintains the body's hydration, allows good protein synthesis…;
Magnesium : natural anti-stress, it ensures good health of teeth, bones, muscles, liver, and helps regulate heart rate;
Zinc : stimulation of the immune defences, protection against cellular aging, maintenance of the quality of the skin, nails and hair…;
Selenium ; help prevent cancer, reduce the adverse effects of cancer treatments, reduce the risk of cardiovascular disease and help treat asthma.
Fibers and proteins contained in peanuts
Peanuts are not associated with weight gain if eaten in moderation , as is the case with quality dark chocolate .
In truth, they are not as caloric as you think : a serving of peanuts of 25 grams contains only 100 calories!
Sources of protein , peanuts have many virtues. They can help you maintain muscle mass. They are a great snack for people trying to eat healthy. They help with weight loss because they are a low-calorie food .
Need more information about peanuts? Contact Sigoji!
The family and artisanal chocolate factory, Sigoji, combines all the ingredients of chocolates, ganaches, pralines or spreads to generate flavors that break the codes while respecting the ancestral tradition of Belgian chocolate. To find out more about our assortments and chocolate products , contact us by phone or fill out the online form !