When the cold sets in, you want to get warm under a plaid in front of a series. To accompany this, nothing like good comforting things to taste . Sigoji shares his tips for making real hot chocolate and his recipes for homemade peanut spread.
Peanut Spread Brookie Recipe
Besides being delicious, peanut butter is also high in natural fats . It can be eaten alone or used in your desserts. For example, in a brookie , a happy mix of brownie and cookie!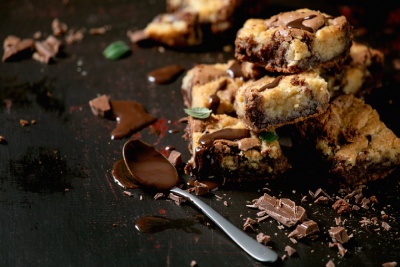 For this recipe (8 people), you will need for the brookie dough :
250 g peanut spread;
150 g unsalted butter;
100 g of fluid flour;
150 g caster sugar;
3 eggs.
The ingredients for the cookie dough are:
110g of melted butter;
110g cane sugar;
100g of powdered sugar;
1 egg ;
1 sachet of vanilla sugar ;
300 g of fluid flour;
2 tablespoons of peanut butter;
0.5 sachet of baking powder;
1 pinch of salt.
Preheat the oven to 175 degrees. For the brookie batter, melt the butter in the microwave. Add the three eggs , beating the preparation with a whisk. Pour in the sugar, the peanut spread and mix. Add the flour and mix with a spatula to obtain a smooth batter . Pour the batter into a mold. And put the preparation in the fridge .
For the cookie dough , melt the butter in the microwave. Add the cane sugar, powdered sugar and vanilla sugar . Mix. Then add the egg before mixing again. Add the flour, salt, baking powder and mix until you get a smooth paste . Then add the peanut butter.
Take the brookie out of the fridge. Crumble the cookie dough on top and bake for 25 minutes.
How to prepare a good hot chocolate with real chocolate?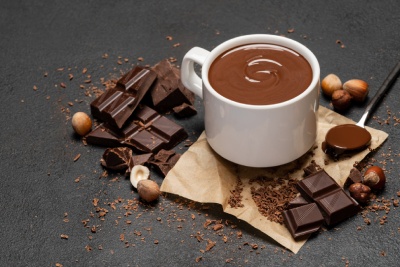 There's nothing complicated about making your own hot chocolate … and it's delicious!
For 4 people , you will need:
A liter of milk;
A bar of dark chocolate;
1.5 tablespoons of heavy cream;
2 tablespoons of sugar;
½ vanilla extract;
A little cinnamon.
Heat the milk in a saucepan over low heat . Break your dark chocolate bars into pieces. Add them to your lukewarm milk and stir until combined. Add the fresh cream and stir with a whisk to avoid lumps x. Add, then, sugar, vanilla extract and cinnamon according to your taste.
Depending on your preference, you can make this recipe with a bar of milk chocolate .
Want to know more about our dessert recipe ideas?
Sigoji offers quality products that go perfectly with your desserts. You can contact us by phone or via our online form .